In the realm of electrical and digital building infrastructure, two giants have joined forces to revolutionize the industry. INFORM, a prominent name in power electronics and solutions, is proud to be a group brand of Legrand, a global leader with a history dating back to 1860. This partnership signifies a dynamic collaboration that leverages innovation, expertise, and an unwavering commitment to quality. In this article, we delve into the remarkable story of INFORM and its association with Legrand, a synergy that is shaping the future of electrical solutions worldwide.
INFORM: Pioneering Power Solutions
Founded in 1980, INFORM Elektronik has emerged as a European leader in the power solutions and electrical equipment industry. With a diverse product range encompassing Uninterruptible Power Supply (UPS) systems, Voltage Regulators, DC Power Supply, Telecom Equipment, Battery chargers, Inverters, and more, INFORM is a powerhouse of innovation and quality. Their expertise, coupled with a comprehensive product portfolio, caters to a wide spectrum of sectors, from residential and commercial spaces to critical industries and beyond.
INFORM's Core Strengths
INFORM's journey to success can be attributed to several core strengths:
Product Expertise: INFORM's extensive product knowledge and in-house design and development capabilities enable them to provide comprehensive solutions for a variety of energy needs.
Global Presence: With a distribution network spanning five continents and serving over 80 countries, INFORM has garnered a worldwide reputation for its adaptability to diverse markets and conditions.
Quality Control: A standout feature of INFORM's operations is their ability to manufacture every component of their products in-house. This hands-on approach allows them to maintain stringent quality control at every production stage.
Innovation: Commitment to innovation and continuous investment in Research & Development have been key drivers of INFORM's growth, making them a technology leader in their field.
Legrand: A Global Electrical Giant
Established in 1860, Legrand is a global brand renowned for its expertise in electrical and digital building infrastructure. With a history spanning over a century, Legrand has played a pivotal role in shaping the modern electrical landscape. Their innovative solutions touch various aspects of daily life, including lighting, energy management, data communication, and more. Legrand's commitment to sustainability and quality aligns seamlessly with the values upheld by INFORM.
The INFORM-Legrand Partnership
The union of INFORM and Legrand is a testament to the commitment of both entities to provide cutting-edge electrical solutions. INFORM's position as a group brand of Legrand strengthens their global presence and access to a vast customer base. This partnership facilitates the integration of INFORM's innovative power solutions into Legrand's extensive product offerings, creating a synergy that sets new standards in the industry.
Conclusion
The partnership between INFORM and Legrand is not just a corporate association; it's a commitment to delivering exceptional electrical solutions to the world. Together, they harness their collective expertise, innovation, and dedication to quality, ensuring that homes, businesses, and industries receive the best in electrical infrastructure. INFORM's role as a group brand of Legrand is a shining example of how collaboration can drive progress, shape the future, and electrify the world with transformative solutions.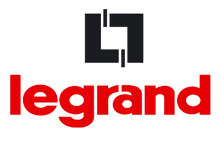 Legrand, established in 1860, is a global leader in electrical and digital building infrastructure. With a rich history spanning over a century, Legrand specializes in innovative solutions for lighting, energy management, data communication, and more. Their commitment to sustainability and quality has made them a trusted name in the industry.
House# 183/5, Road# 2,  Block # A, Mirpur-13, Dhaka-1216, Bangladesh
Mobile: 01720566000, 019767566000 Email: info@impress.com.bd, website: www.impress.com.bd
Contact for LEGRAND Products